EXCELLENCE PRESENTS THE WISE CHOICES OF MANY ALTERNATIVES
Selecting a sterilizer starts with defining your needs.
Medi-Clave assist in the process by determining how you will use your autoclave, where you will place it and what utility services are needed and available.

Our steam autoclaves use dry saturated steam as a sterilizing medium, which either produced by an internally integrated steam generator or from an external steam source. An efficient pre-sterilization phase ensures that all air is rapidly and adequately removed even under the most challenging conditions! Post sterilization adopts a deep penetrating vacuum to remove all moisture ensuring that every load emerges sterile and dry.
Medi-Clave's steam autoclaves are manufactured using quality parts with reference to international standards ensuring quality and reliability. Our unique "all Stainless Steel Closed Jacket & Chamber Design" not only boast extended life expectancy, but enhances energy efficiency in requiring less heat transfer to heat up and more insulation to prevent heat loss. Our autoclaves also boast revolutionary water saving abilities using up to 70% less water than all other conventional hospital autoclaves, our autoclaves are fitted with a water monitoring device to monitor each cycles water usage. Increased periods between maintenance intervals also ensure minimum down time and cost effective operating costs.
CREATING A GOOD FUTURE STARTS BY MAKING THE CORRECT CHOICE!
"We firmly believe that we are more than qualified and consist of the necessary expertise and experience to assist you!"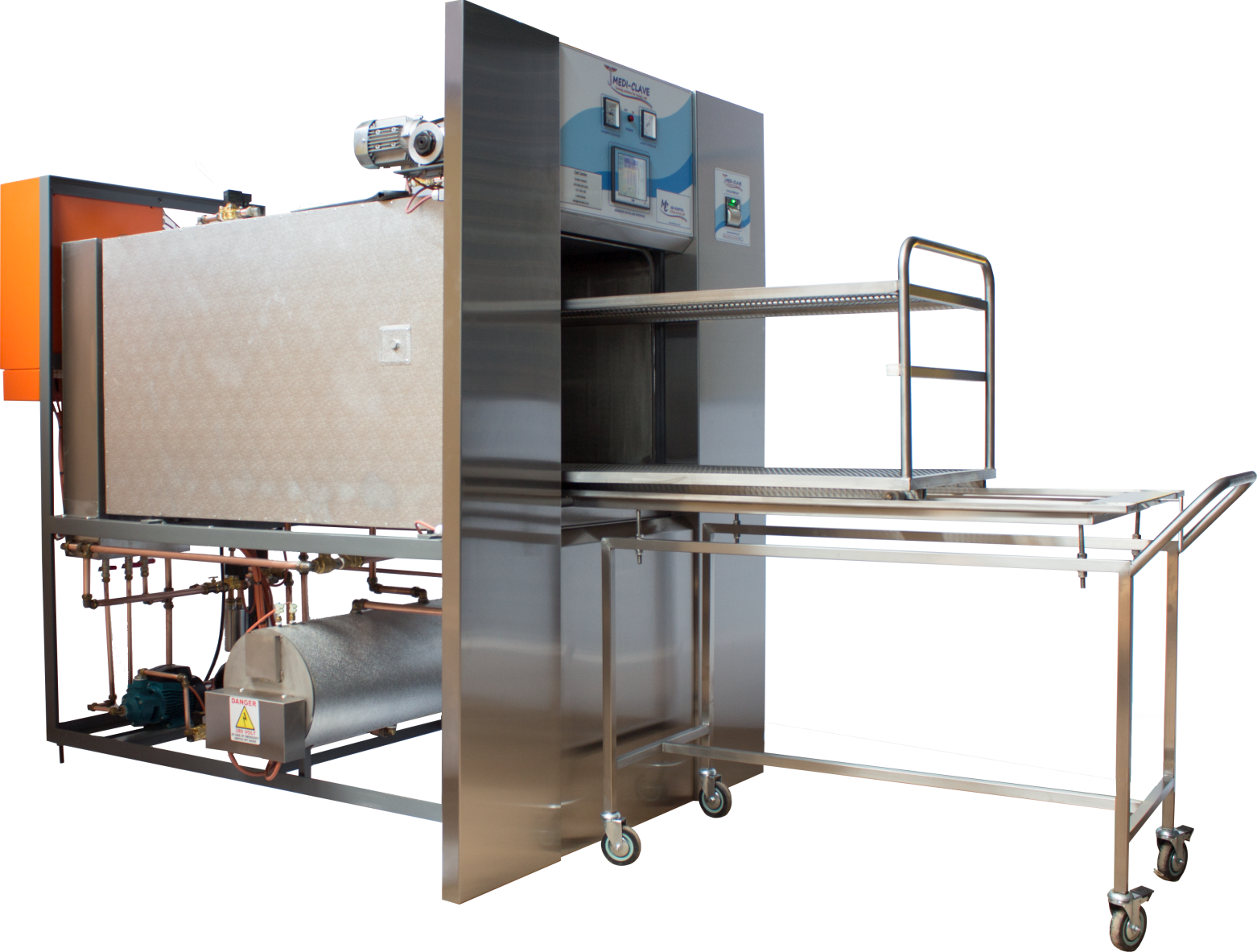 QUALITY MANAGEMENT
Our Quality Management System is intended to demonstrate our ability to consistently meet customer and Regulatory Requirements. Medi-Clave is licensed by SAPHRA with a Medical Device License to Manufacture and Wholesale Medical Devices. We are also certified by SANS 347:2019 see ISO 3834:2005 part 2 and part 5 certificate, along with ISO 9001:2015 and ISO13485:2016 certificates.